Rest Days
In my humble coach's opinion, rest days are just about the most critical days of training for athletes.  Does that surprise you??  Do you feel like you spin your wheels on rest days?  Do you feel like downtime is a waste of your time?  Here are 4 Tips that will give you some great ideas for how to "train hard" on your rest days! 
Plan & prep your meals for the week.
You say you have no time to cook or even think about something healthful to make for dinner??  Well…rest days are perfect for this!  Your body's ability to get stronger, faster & fitter is directly related to what you eat on a regular basis. Since you're not training, use that downtime to improve your body's recovery abilities with high quality meal plans.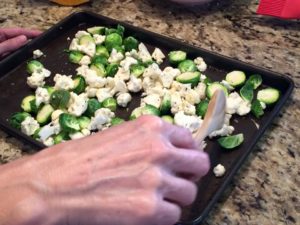 Make a race day checklist.
As race day closes in most athletes experience a growing level of anxiety & stress.  Along with that comes the multitude of little things to remember to pack, to do, to take care of.  Ease your pre-race nerves by using your rest days to make a comprehensive race day checklist…and check it twice!  Make sure to include things you need for the night before (if you'll be away from home), the morning of (including food you are comfortable eating), everything you'll need for your race (account for as many contingencies as possible) & what you'll need post-race (a change of clothes, wet wipes for a quick "shower").  By working on this list well before race day you'll have many opportunities to add, delete, update, revise. 
Clean, check & update your equipment.
We're all guilty of it…we use & use & use our equipment relying on the fact that it'll work properly each & every time.  But, things wear out & eventually fail.  The last thing you want to experience is a bike chain breaking in a race!  Use those rest days to minimize the chances of critical equipment failure by inspecting, cleaning & replacing parts that are wearing out.  This process can not only increase your confidence in your equipment, but it can also prevent injury & potentially save your life!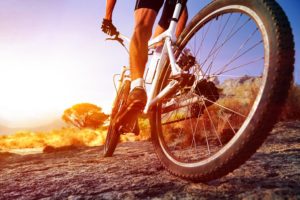 Invest time in people who support your training lifestyle.
I believe it takes a village to raise a successful athlete.  To be our best we need a huge group of support people around us to pick up the slack…and I know with athletes…there is a lot of slack trailing behind them.  Use your rest days to spend quality time with these people.  Take your significant other out to dinner & DON'T talk about your training or your race…in fact don't talk about you at all…talk about them!  Take your kids to the park & do whatever they want to do.  Take your friends out for coffee or a beer & find out what is going on in their lives.  In other words…don't think about your sport for a few hours.  It'll do you & those around you a world of good!
Cheers,
Coach Michelle